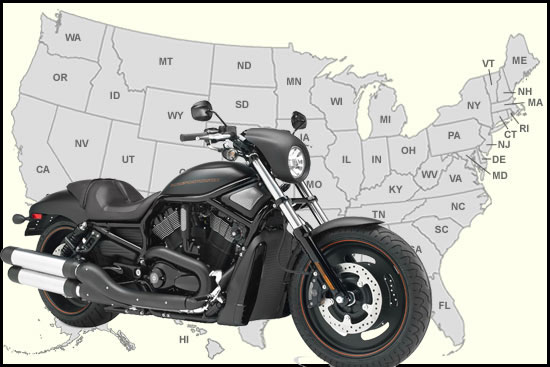 At Sell My Motorcycle Online, we buy from all over the great state of Florida, from Orlando to Jacksonville to Daytona to Miami we will give you a great offer on your used bike. But Sell My Motorcycle Online does not just stop at the border of Florida. Sell My Motorcycle Online buys from all the surrounding states as well!
That is right, the best place to sell your motorcycle in Georgia, Alabama, Mississippi and South Carolina is Sell My Motorcycle Online.  The weather in the southeastern part of the country, encourages motorcycle riding all year long.
Georgia is a beautiful state, from the large cities like Atlanta to the small towns like Adrian, there is plenty of places to ride your bike. Maybe you would like to ride up to Athens, to catch a Georgia Bulldog game this fall, but your current motorcycle is not up to the task. Let us help you, come up with some money for a new payment on a new motorcycle, by selling us your old motorcycle.
That is right, we are looking to buy motorcycles from riders in the state of Georgia. We offer top dollar for your used bike and will not try to under cut you like shady dealers do. Why go through the hassle of trying to sell your bike yourself, when you can do it online quick and easy.
Just use our easy quote form today or give s a call at 1-954-519-2460 and we will help you through the process of selling your bike. Before you know it you will have the cash to buy your new bike and ride to Athens to see another Bulldogs win!