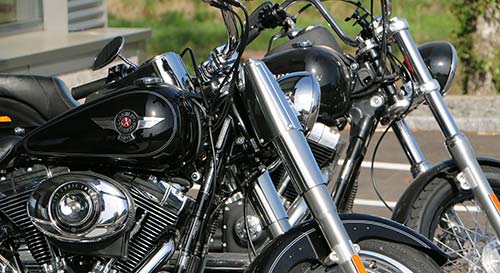 Are you looking to buy or sell used motorcycles in Florida? With the great Florida weather, you can ride all year long, and to save a few bucks or to make a few bucks, used motorcycles can be a great option.
When considering to buy a used motorcycle, there are some things to keep in mind. First you need to determine what type of riding are you going to do most often, if cruising the highways is your thing,  you would not want to buy a dirt bike.
Next do your research and buy from a reputable source. If it is a dealership, read their reviews and check their warranty information and business reputation. If from an independent owner, ask questions and see if you can find a history on the bike.
When purchasing a used motorcycle, inspect the bike on your own. Check chains, sprockets, tires, forks, and seats. Always take it for a test drive see how it handles and right after the test drive inspect the bike again looking for any leaks. Another good step is to request a service history of the motorcycle.
Selling Your Used Motorcycle in Florida
There are some things to consider when selling your used motorcycle in Florida. First you should get a general idea of what condition your motorcycle is in. Next make sure you have the year, model and make of the used motorcycle. Taking pictures from different angles and having the bike cleaned is always a good ides.
Next contact Sell My Motorcycle Online, we are your number one source to selling used motorcycles in Florida. The decision is simple, why deal with dealerships that want to low ball you for the price of your motorcycle.
At Sell My Motorcycle Online the process is simple, just fill out the quote form, then we will contact you to settle on a price and schedule a pick up, it is just that simple. Contact us today and sell your used motorcycle, you will be glad you did.