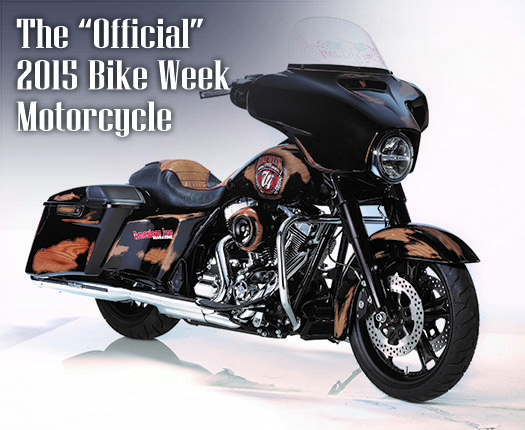 Daytona Bike Week is March 6-15 in Daytona Florida. For the uninitiated, Daytona Bike Week is motorcycle event and rally held every year at Daytona Beach Florida. Around 500,000 bike enthusiasts attend the event each year.  Some of the activities at Daytona Bike week are motorcycle racing, parties, street festivals and concerts. Daytona Bike Week is one of the most popular motorcycle events in the country.
The first Daytona Bike week was in 1937, and was actually a race that was 3.2 miles with a pavement and beach course.  Harley Davidson is the official motorcycle of bike week, you can enter at a chance to win one here.
The Daytona Loop
The Daytona Loop is a great experience for any motorcycle rider. The loop starts at the foot of the Granada Bridge on John Anderson Drive in Ormand Beach. Then go north to Highridge Road, you will love the scenery along the way.
IF you plan on attending Daytona Bike Week, but are looking to sell your motorcycle to get cash for a new bike before hand, give us a call at 1-954-519-2460 or use our quote form and get cash for your used motorcycle. No matter where you are at in Florida, Daytona, Orlando or anywhere in between, Sell My Motorcycle Online can give you top dollar for your motorcycle.