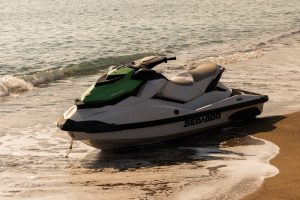 With the weather finally getting warmer, many Floridians are eager to get back out on the water. There's nothing better than skipping through the water and feeling the ocean mist on your face. The summer season is a great time to take out your Jet Skis, Waverunners, and Boats. There are great spots all throughout the state of Florida to use your watercraft. However, you may want to go north as so many do. You could store your machine or boat or possibly use Powersports shipping to transport it north. Alternatively, a better option might be to sell your boat or watercraft now!
Best Spots to Enjoy Your Watercraft This Summer in Florida
Of course, we want to buy watercraft and boats, however, we can also appreciate our state and if you do not plan to sell your jetski or waverunner, here are some spots we recommend:
Clearwater: On the Gulf Side, Clearwater is a great area to jet ski and boat. The white sand beaches are beautiful and the waters are calm. If you're looking for a city with lots of marinas and amazing views, Clearwater is the best choice. 
Panama City Beach: This is one of the best places to boat due to its affordable options, comfortability, and calm ocean waters. Beaches in this area are typically less crowded than in other cities and the risk of rip currents is low. Less crowded waters also mean that you have a lot more space to jet ski and show off your speed. 
Miami: Miami is best known in the media for its nightlife but it's equally as popular with regard to boating. The waters around Miami are usually crowded when it comes to boating and the beaches are busy for the Jet-Skiers but it comes with an experience you won't ever forget. 
The Florida Keys: Key West is known for its picturesque beaches and fun watersports. For breathtaking views, wildlife experiences, and amazing stories to tell for years to come, visit the Keys! 
Sell your PWC this Summer! 
Even if you plan to stay and partake in the abundance of beautiful beaches and lakes, you still may want to sell your PWC this summer. After all, there are always upgrades! If you are in the market for an upgrade then let us make selling your Sea-Doo, Jetski, Waverunner, or Yamaha SX simple.  We buy water sports vehicles from the panhandle to the Keys. Whether you're selling your PWC to get some extra cash or to upgrade to a new model, we want to buy it! We buy a vast range of makes and models, even the Taiga Orca Electric! Contact us today to ask any questions or request a free quote and see what we can do for you!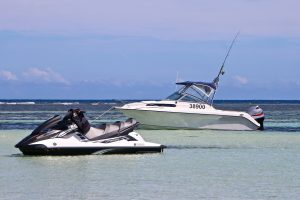 We buy boats too! Head over to sellusyourboat.net to get a free quote today!