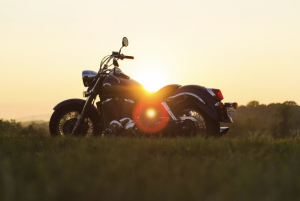 There's nothing better than getting out of the house and doing something fun with people who hold the same interests as you do. Luckily, there is a lot of great motorcycle and Powersports events all over the state of Florida during the summer months.
From car shows to social parties, there are events for everybody. Here is a list of some planned events in July and August that you are bound to enjoy!
Motorcycle and Powersports Events this Summer
Thursday, July 21, 2022, from 7 PM to 12 AM
Hooters of Doral, 8695 N.W. 13th Terrace · Miami, FL
Head over to the Bike Night Ride at the Hooters in Doral for a fun bike ride with fellow bikers! Be ready to ride at 8:30 PM on July 21st and be prepared to have some fun!
Friday, July 29, 2022, from 5:00 pm to July 31, 2022, at 6:00 pm
9841 E Adamo Dr, Tampa, FL 33619-2615, United States, Valrico, United States
Are you in the Tampa, FL area? Hot rods, Harley's, and more is a weekend car and motorcycle show taking place from July 29 to July 31. For bikes, vendors, and a fun party, visit this event!
Thursday, July 28, 2022, from 6 PM to 10 PM
Duval Street in Cape Coral, 4721 Vincennes Boulevard, Cape Coral, FL 33904
For a fun party, visit the Wicked Bike Night at Duval Street in Cape Coral! On the last Thursday of every month, you can enjoy live music, great food and drinks, and a fun time!
Saturday, July 30, 2022, from 10 AM to 3 PM
Gator Harley Davidson 1745 US-441, Leesburg, Florida 34748
For a more low-key event, head to Leesburg for the Gator Harley Davidson Car Show. Have fun with family and friends looking at new and old vehicles on July 30th from 10 AM to 3 PM.
Saturday, August 6, 2022, from 7 AM to 1 PM, and Sunday, August 7, 2022, from 7 AM to 1 PM
516 NW 3rd Street, Webster, Florida, 33597
Make your way to Webster, FL for the Webster Motorcycle Swap Meet on the mornings of August 6th and 7th. There will be parts and merchandise suppliers, raffles, food, and drinks! Whether you want to buy new parts for your bike or enjoy a good time, this is the place for you!
Sunday, August 21, 2022, from 12 to 6 PM
10575 49th Street North, Clearwater, FL 33762
Visit the OCC Roadhouse on Sunday, August 21 in Clearwater, FL for live concert music, food vendors, and a ride-in bike show! Tickets are $10 and can be purchased at their website or in person on the day of the event.
Sell Your Bike This Summer!
If you are looking to sell your motorcycle or Powersports vehicle this summer, contact Sell My Motorcycle Online! Whether you are trying to make some money or trying to upgrade to a new bike, we want your vehicles. Finally, just fill out our free online quote form and start the selling process today!