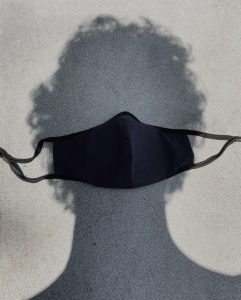 Although the worse is over, COVID-19 is still affecting our daily lives. Florida has become a hotspot for COVID cases. However, with recent calls for masks to be reinstated, things have become…well confuddling.
People that have received the vaccine and people with certain conditions are struggling on whether you should wear a mask or not. After all, it is stressful. However, you don't have to worry about that question at Sell My Motorcycle Online. Mask or no mask, we will buy your bike!
---
Problems Selling Your Bike During the Pandemic
Since the beginning of the pandemic, the way people interact with each other has changed. While customers are adjusting to going back into stores, the anxiety about COVID-19 still lives. Rather than interacting in person, many have moved to online shopping. When you are trying to sell your bike, it is a whole different beast. Even in normal times, the process of selling your bike is strenuous.
On top of wishy-washy buyers and being forced to drive to their location, they will be picky about if you are wearing a mask or not. In addition, people may refuse to buy your bike because they don't know if you are sick or not. However, these issues do not apply to us. Because we want your motorcycle.
Selling Your Bikes During the Pandemic
During the COVID pandemic, there was a surge in demand for motorcycles. This trend caused a 67% increase in bike sales. Considering the isolation people were experiencing, a motorcycle was a reprieve. It was the ideal outdoor activity that allowed people to travel outside. However, with this increase, problems arose. A supply shortage was building for new bikes and parts. As a response, used bikes are in high demand. And every day, people are looking for used bikes, just like yours. That is why Sell My Motorcycle Online did not stop buying.
Masks or No Masks: Come To Us!
For years, Sell My Motorcycle Online has been buying used motorcycles across the United States. During the Pandemic, that didn't stop. We were devoted to buying used bikes safely and easily for our sellers. Instead of going through an aggravating process, we provide a simple way to sell your used bike. After telling us about your bike, we will give you a great cash offer. Also, you don't have to drop off your bike, Sell My Motorcycle Online will come to you. When we arrive, we will give you your cash payment. And don't worry about bank payoffs and title transfers, that is our job!
We buy all types of bikes, ATVs, and watercraft! If you have one, we want it. Even if you are wearing a mask or not! So fill out a free online quote and leave the rest to us!