If you know anything motorcycle about Florida, chances are you know about Daytona Bike Week coming in March. But, did you know that there are other great spots along the east coast (Atlantic coast) of Florida? Because of the year–roundmild temperatures Florida is a great place to ride! Places like St. Augustine, Palm Bay, and Jacksonville Beach offer great rides and events for motorcycle enthusiasts.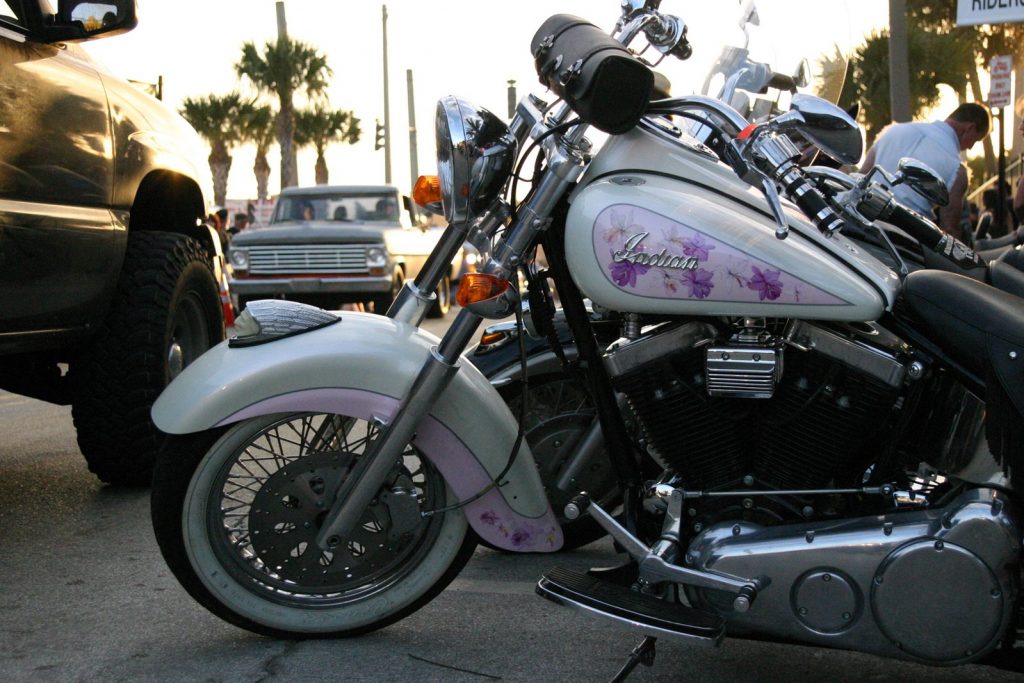 Imagine taking a motorcycle ride that puts to ocean next to you from beginning to end. Florida's I-95 will do just that! Depending on how long you are wanting to ride, taking I-95 from Jacksonville to Miami is about a 5 1/2 hour trip. Of course you can cut your trip time by starting or finishing anywhere in between. Some great start/finish points are St. Augustine, Palm Coast, Daytona Beach, Palm Beach, or even West Palm Beach. Regardless of what beach you are trying to get to along Florida's east coast, I-95 will get you there!
What Are You Riding?
You can't head to Daytona Bike Week, or even Florida for that matter riding on just any bike. Florida bike riders do it big! If you want to stand out on your motorcycle trip to Florida then be sure to upgrade your bike before you go. You might want to get a custom paint job or add some chrome. Maybe you'll want to get a bike? If you need the cash for that, we work quickly! So there is still time to get quick cash and purchase the motorcycle you really want before bike week!
We purchase a wide variety of used motorcycles for cash. Honda, Suzuki, Yamaha, Harley Davidson, or BMW are some of our favorite brands to purchase from motorcycle owners. If you have decked your bike out for past rides or events, we buy custom motorcycles as well.