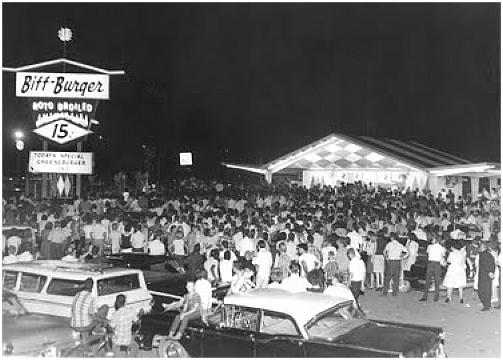 Looking for something fun to do the night before Thanksgiving? Let's face it, we all enjoy spending the holidays with the family, mostly, but sometimes you need a little break before it all starts just to get your head right.
This year, the night before Thanksgiving, ride on down to Biff-Burger Bike Night! There is free $1000 cash giveaways and you get a free beverage if you wear a Biff-Burger t-shirt or hat! Biffs food taste great and is reasonably priced, from burgers to BBQ Biffs Burgers has something for everyone!
Biff Burger is a throw back type place that always has either classic cars, street cars or hot bikes in their lot. Not to mention the great food at Biffs Burgers. Biff's is located in Saint Petersburg, Florida and is a great time for all bike enthusiast!
So before you have to settle in with all the family and in-laws, visit Biff Burgers the night before and see some great bikes and have some good times. Of course if you are looking to sell your bike before the holidays give Sell My Motorcycle Online a call at 1-954-519-2460 or get a quote right here.