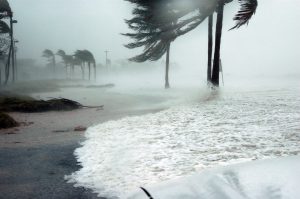 Hurricane Ian clean-up is underway. After this gigantic Category 4, Atlantic hurricane, Florida and South Carolina are facing widespread damage. While people always endure these tropical storms, Hurricane Ian is expected to be the deadliest hurricane in American history.
Worst Storm in Decades
Hurricane Ian has become one of the deadliest storms since the Great Labor Day Hurricane of 1935. The death toll is rising as rescuer crews are attending to communities that were hit the hardest by the tropical cyclone. The death toll is over 100 as people continue to search for missing people. Although it has been a week since the torrential rainfall, river levels are continuing to rise in impacted communities. Structures like the Sanibel Causeway have collapsed due to major damage. Homes and businesses are left in shambles. Boats that were left on the coastline have been smashed to pieces and other vehicles have been left destroyed by water and high winds.
For Florida residents, it is going to be a long recovery process. That is why Sell My Motorcycle Online is going to give a list of resources and support for the victims of Hurricane Ian.
Resources and Support
Hurricane Ian is having an economic, physical, and emotional impact on the residents of Florida. Due to hurricane season being regular, local and federal government agencies have prepared to help individuals and businesses recover. The Federal Emergency Management Agency has a page that can help people apply for assistance and get safety tips during this stressful time. For people living in affected communities, check your local government site for information about hygiene centers and shelters that you can go to during this emergency. Finally, people who want to volunteer and assist in the recovery process can donate their time or money to organizations like Red Cross, which are actively helping Florida residents.