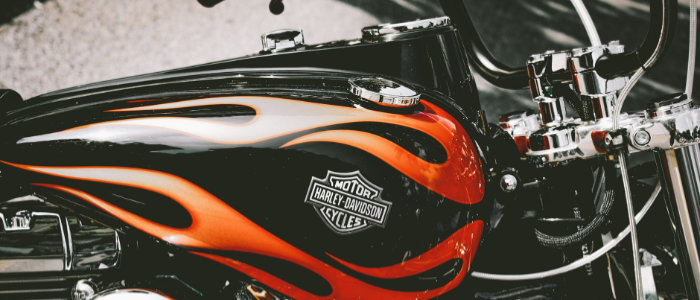 Jacksonville is an awesome and perfectly sized city. It's small enough to not feel like a cold city but large enough that you have an NFL team (go Jaguars). You get the beach, the nightlife, and the best motorcycle weather in the country. We even hear you've recently got your very own Hair Mechanix (best place for men to get a haircut) There is nothing more amazing than taking your favorite hog on a cruise around the greater Jacksonville area.
Also, we love riding our bikes down the coast on the A1A to get to Daytona Bike Week or taking a scenic tour near the state forests. No matter how you slice it Jacksonville is the place to be if you love Harleys, Yamahas, or Ducatis.
Harleys in Jacksonville
Harley-Davidson has the reputation of being one of the best motorcycle brands on the planet. With over a hundred and fifteen years of experience building and improving on motorcycles, they've earned that reputation. Jacksonville is ripe with Harley Motorcycle culture, and Harley riders.
We see Fatboys, Sporters, Dyna, V-rods, all over the road all the time in Florida. The question though is: Where do you go when you need to sell your used Harley-Davidson?
Sometimes you can use those third-rate selling sites and apps, but then you deal with all the work of arranging a pickup and getting swindled. Here at Sell My Motorcycle Online, we make it all easy and streamlined. We wanted to make sure that if people wanted to sell their motorcycles quickly and easily, they had a place to do so. Simply fill our free online form here and we'll do the rest.
So save yourself the headache of dealing with Craiglist and the motorcycle selling websites and apps. If you want the best way to sell your motorcycle, contact us today!