Ain't nothing like riding your motorcycle in the summertime without a care in the world. It's something about riding in Florida, especially along the coasts, that keeps you on edge and feeling free. This summer, why not switch up the norms and create memorable experiences that will last a lifetime?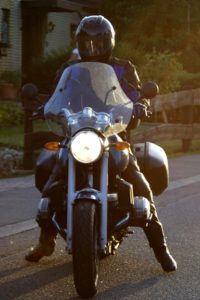 Florida Charity Motorcycle Events
There are many summer motorcycle events that are happening in Florida this year. Here are a couple:
Patriot Riders of America's 2nd Annual Christmas in July!
Begins on Saturday, July 15th, 2017 from 12:00-5:00 p.m.
It will be located at Patriot Riders of America, Inc & Open Road Bar & Grill (4313 HWY 70 Arcadia, FL 34266)
There will be live music with Mac Daddy, door prizes, food, a Memorial Statue Raffle and a Brick of Cheer Raffle
This is a charity event to help local veterans in need. Admission is 1 unwrapped toy or a cash donation. All toys/funds will benefit local veterans and their families.
For more information, contact Marion at 941.815.8092
The Dream Ride Experience
Begins on Friday, August 18, 2017-Thursday, August 24, 2017–registration starting at 8:00 a.m. Registration ends at 9:30 a.m. and motorcycles will go out at 10:00 a.m.
It will be located PGA National Resort and Spa (400 Avenue of the Champions in Palm Beach Gardens)
This event is hosted to benefit Special Olympics. Bikers will ride through a numerous amount of states and will have the chance to meet and greet Special Olympics Athletes along the way.
The last day of the ride will end in Farmington, Connecticut
There will be vendors, food and music
For more information, call 203.767.1260
Sell Us Your Motorcycle Online
When thinking about selling your motorcycle in Miami, Florida, you should consider Sell My Motorcycle Online. Why deal with the hassle of try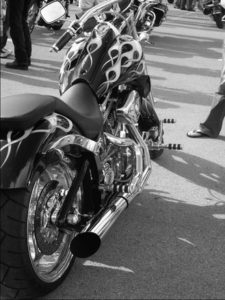 ing to bargain with a motorcycle dealer in person when you can just cut the middle man out and do everything behind a computer? No matter where you are located in Florida, we are the site for you.
Sell My Motorcycle Online guarantees that this will be an easy process for you and will offer a fair value for your used motorcycle(s). That's not all. We will also take just about any make or model of any bike all across the state of Florida. This is not a joke; we love to see our customers satisfied.
Are you interested?
If you're looking to sell your motorcycle online in Miami, Daytona, Tampa Bay or the Gulf Coast, Sell My Motorcycle Online is your go-to place. Click here to fill out our free quote form today and let's get your summer rolling with some fast cash.