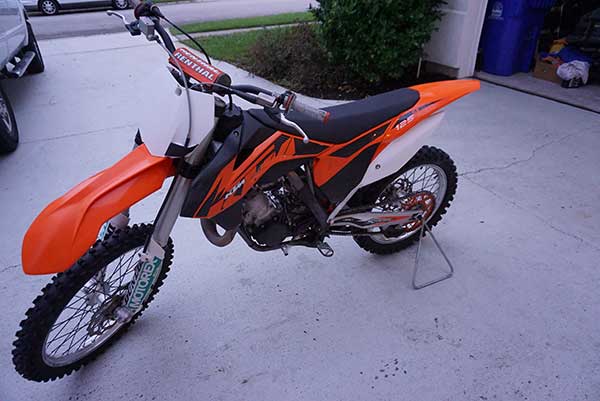 Yes Florida, the sunshine state, home to Mickey Mouse and the Miami Dolphins. With the great weather comes plenty of riding, especially Motocross. The motocross scene is pretty large in Florida.
So because of such high demand for dirt bikes and racing bikes, Florida has become a hotbed for resale values on used motorcycles. If you are looking to make some extra cash for your used bike then you have come to the right place.
At Sell My Motorcycle Online we buy used bikes from all over Florida that are the year 2000 and newer. We buy all the brands such as Suzuki, Kawasaki, Honda, Harley Davidson, and more. Also, we are not just interested in dirt bikes, oh no, we buy all types. We buy cruisers, street bikes, and sport bikes to name a few.
Of course not only do we buy motorcycles, being in Florida, but we also are naturally interested in watercraft and ATVs as well.  Being surrounded by water makes watercraft in demand all year long. You may wonder what parts of Florida we buy from? Well here is the good news, all of it. From the top to the bottom, we buy from all over Florida. No matter if you live in Miami or Jacksonville, we will buy your used bike from you.
The Used Motorcycle Trade in Florida
You could sell the bike yourself or trade it in at a dealer, but you know you will not get the money you deserve for your bike. Sell your used bike to us, we will give you a great price. The whole process is simple and hassle-free. Just fill out our online form, and remember to be as accurate as possible. Then we will contact you with a fair offer. Once agreed upon we will arrange to pick up the bike and issue you a check.
It is a very simple process, if you do not like forms, no problem, give us a call at 1-954-519-2460 and see why Sell My Motorcycle Online is the best-used bike buyer in Florida!