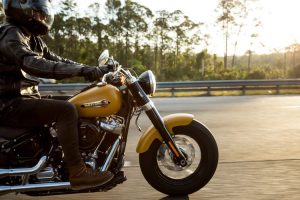 Let's face it, there is a lot to do in the Tampa, Florida area! Whether you're riding your motorcycle out to Adventure Island or ushering in the spring season by crossing the Dale Mabry Highway and taking in Major League Baseball's spring training, you could hop on your bike and enjoy the city at any given moment.
However, if you have lost interest in taking in the Tampa sights from the seat of your bike, then perhaps you would like to sell your used motorcycle. By selling your bike to Sell My Motorcycle Online, you can give someone else the chance to explore the city while also lining your pockets with cash!
Selling a Motorcycle in Tampa Bay, Florida
Sometimes kick-starting the selling process can be overwhelming. When selling on online classifieds, you have to waste money to post your motorcycle and you might not have the patience to welcome person after person into your yard that comes just to poke around and try to coax a less-than-desirable deal out of you. If you try to sell through a dealership, then you may have to part with your used motorcycle for too low of a price.
Thankfully, you don't have to settle for either option when you go through sellmymotorcycleonline.com! Not only do we offer competitive pricing, but we make things convenient for motorcycle sellers in Tampa, Florida by cruising out to your residence and picking up your bike on the spot. All you have to do is fill out our free quote form and watch us get to work!
Emotionally parting with your bike may not be easy, but with us, selling it for the price you know it's worth is! We buy used motorcycles from Tampa all the way up to Tallahassee; No matter if it's a Cruiser, Sport Bike, or Dirt Bike, if you're selling, we're buying! So why wait any longer? Pick up the phone and call us today at 1-954-519-2460, or, if you're not in the mood to chat, contact us now!
Post rev. Jan 14