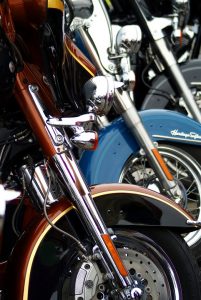 Nothing is better than riding your motorcycle along the coast of Florida's panhandle in the summer. The sun beating down, the sea's wind gusts combing through your hair, seeing dolphins in your peripheral vision as you race down the freeway. There is yet to be something more relaxing. Also, the many biker events that are available to anyone willing to let loose and chill in the summer heat. In the Florida summer, the panhandle is the best time to ride.
But some of us may have to sell our motorcycles. Whether you need extra cash for a family getaway, some household repairs before the season's turn, or wanting to buy a new bike, we get it. We understand the necessities of life and how a motorcycle does not always fit into the picture. That's why at Sell My Motorcycle Online, we don't judge, we just help you by buying your bike.
Are you searching for a place to sell your motorcycle in the Florida Panhandle? Look no further! We have a shop in Jacksonville and can pick it up the next day! 
Why should you sell your motorcycle to us?
If you've tried to sell a motorcycle in the past, you know what a time consuming and aggravating experience it can be.  Search no further, at Sell My Motorcycle Online we can alleviate these issues.
We know the value of your bike. Because of this, you get a higher profit for your bike than if you sell to anyone else. Our motorcycle experts know how busy you are, so we come to you! Whether it be your home, place of work, or storage facility, we meet you at your convenience to collect the bike. You do not have to finagle with a payment plan or worry about going to the bank to deposit a check. Your satisfaction and convenience is our utmost priority.
Sell My Motorcycle Online is one of the largest motorcycle buyers in the used motorcycle industry and have been for over a decade. Our company offers the best value for your used motorcycles. We pay bike owners a fair price and will go anywhere in the USA to collect your bike. We put our customers first. So get cash for your motorcycle fast right now!
We Buy Powersports on the Gulf Coast
We buy all different types, makes and models of Powersports. Motorcycles, ATVs and Personal Watercraft.  The Florida Panhandle and Gulf Coast is fraught with Marinas and watersports, so Sea-doos, Yamaha and other Jet Ski's are on our list. We even buy boats!  Of course, we are best known for being motorcycle buyers. Here are just a few motorcycle brands that we are looking to buy from you; Ducati, Harley Davidson, Honda, Indian, Kawasaki, and Triumph.  And, if you don't see your bike on our list, send in your information and we will provide you with a free quote!
Are you ready to sell your motorcycle? Contact us today or request your free quote online and make your life a little easier. We can't wait to meet you!